Main content starts here, tab to start navigating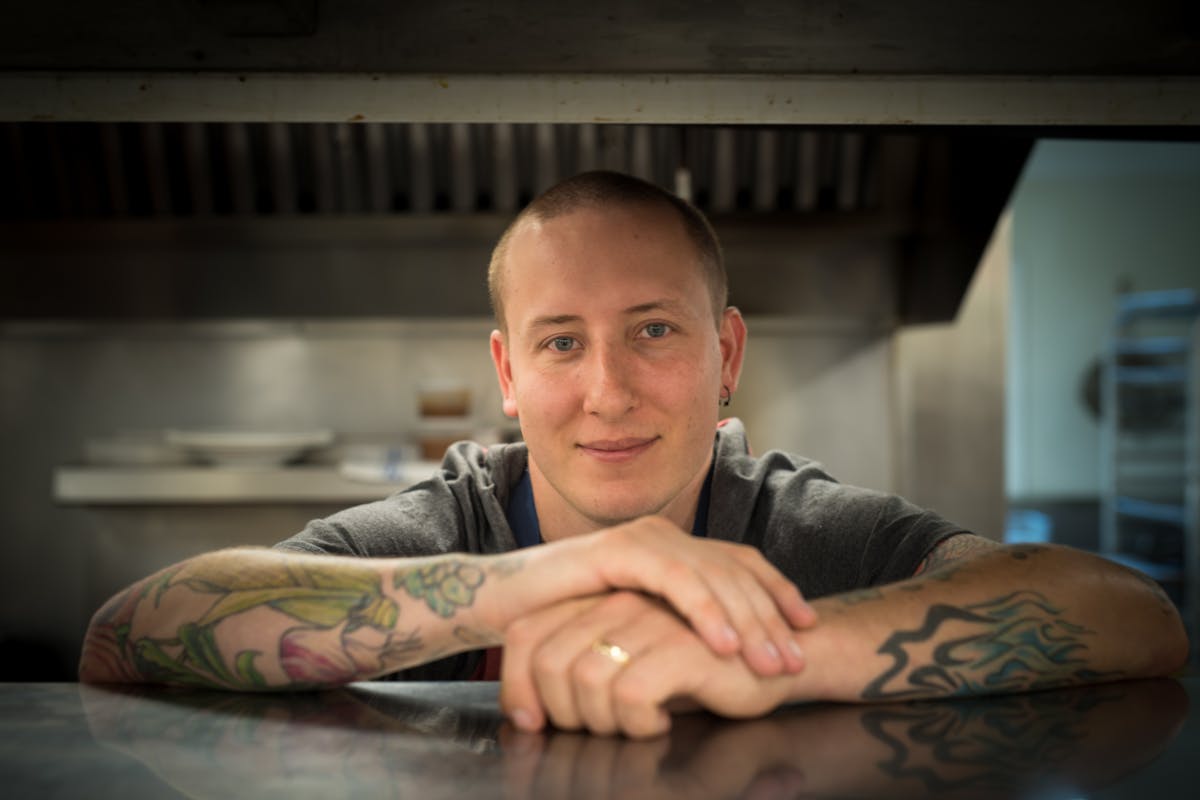 Nicholas Moulton
Executive Chef, Co-Owner
Nicholas Moulton has been executive chef of Mezze Bistro + Bar since 2014, leading the kitchen and designing and executing the seasonal menu with his team. A graduate of the Culinary Institute of America in Hyde Park, N.Y., Nick is an accomplished chef who is dedicated to highlighting local foods from farms and food producers in the Berkshire region.
Two-time champion on Guy's Grocery Games, Food Network's supermarket-themed cooking competition, Nick has been a guest chef at the James Beard Foundation since 2010 presenting the culinary artisanship of the region with a team of Berkshire chefs. In 2015, Nick presented Mezze Restaurant Group's first solo dinner at the Beard House – The Berkshires' First Taste of Spring.
An alumnus of Mezze Bistro where he worked for four years as sous chef from early 2009 to 2012, Nick also held the position of head chef at Public Eat + Drink in North Adams, sous chef at The Orchards Hotel in Williamstown and stages and apprenticeships at renowned restaurants Blantyre (Relais & Chateaux), Wheatleigh, L'espalier and Craigie on Main.
Producing simple food that is bright and full of life, Nick is dedicated to the nose-to-tail philosophy and is involved in the harvesting and butchering of ingredients for the restaurant's menu. He places an emphasis on plant-based foods and wild ingredients that grow in the Berkshire region and believes in supporting sustainable agriculture. As a chef focused on regional cuisine, he holds a strong commitment to the farm-to-table movement while building awareness of Berkshire food culture and an understanding of the region's terroir, part of the growing mission of Mezze Restaurant Group.
In his spare time, Nick enthusiastically trains for and runs in local events. He is devoted to his family –– his wife Kaley, two sons Greyson and Liam, and his daughter Amelia Rose.