Main content starts here, tab to start navigating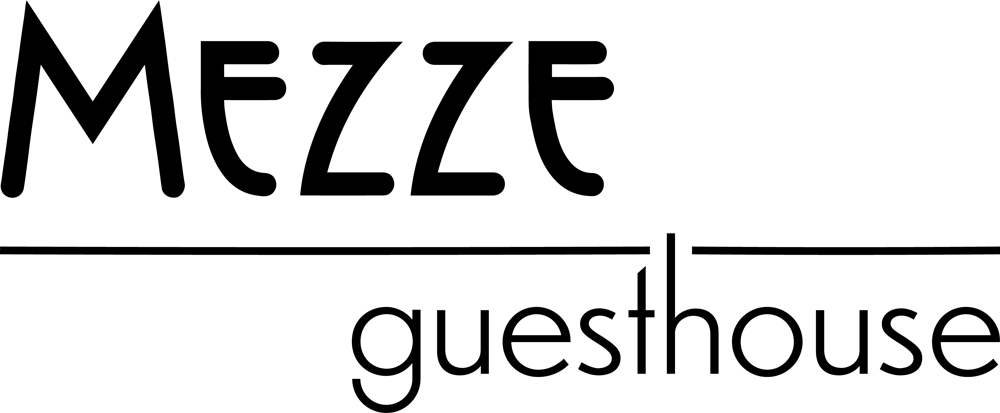 Mezze's Guesthouse is the newest concept developed by the Mezze Hospitality Group. Through a separate entry, climb the stairs to our highly modular collection of five boutique residential-inspired units. Opening in January 2024, we are now accepting reservations. Collaboration, a key to our team's success over the last two decades, was a core to this project.
Working alongside Patrick McBride, Creative Director and Co-Owner of Tillet Textiles, a fourth-generation, hand-printed textile mill in Sheffield, MA, who provided design direction. Tillet's hand-printed wallpaper, curtains, and fabric finishes can be found throughout. Peter Thorne of Peter Thorne Furniture, based in West Stockbridge, helped our pattern play with custom arc-designed headboards fitting the unique needs of each unit. Ann McCallum of Burr & McCallum Architects reimagined the flow of the space, and Moresi Associates, led by onsite General Contractor Chris Lloyd, brought the drawings to life. Llyod and the team hand-crafted details and brought new light and lift to each unit. Mezze Guesthouse offers the flexibility to reserve a traditional hotel room format, a two-bedroom suite, or take over the entire floor to accommodate your whole gang. Each unit features artwork from local artists and one-of-a-kind accents.
As a brand, we've always liked to stay ahead of the curve. With our foray into lodging, our team is rethinking hospitality. We are blending what we love about the anonymity and ease of contactless booking, similar to Air BnB. Instead of a concierge desk process, guests may contact our team through text messaging services. There will be the recognizable and warm touches of Mezze hospitality that we've become known for in this new contactless hospitality mission.
Each unit has a kitchenette stocked with our team's favorite continental breakfast fixings, Haden microwaves, under-the-counter fridges, and countertop coffee makers. Guests will have VIP access to reservations at Mezze Bistro + Bar & BLUEBiRD & CO in Hancock, MA.
Unfortunately, due to the historic nature of the building, none of our rooms are wheelchair accessible. Come for the food, stay for the rooms! Welcome to Mezze Guesthouse!